<!- mfunc feat_school ->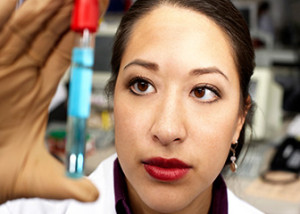 A master's of public health in epidemiology will prepare you to investigate and to describe what causes diseases to spread, and to come up with ways to prevent and control them. To become an epidemiologist, you will need to have at least a master's degree from a good public health program, or at least a certificate in epidemiology to get your foot in the door
Online Masters in Epidemiology Degree Programs
There are some areas of epidemiology where you may need to have a PhD or even an MD. The top epidemiology programs, both online and traditional, are listed below.
University of Southern California: (This Program is 100% Online. Highly Recommended) Choose one of three tracks for your MPH Degree. The Biostatistics and Epidemiology Track allows students to learn to use statistical procedures, techniques and methodologies to identify health trends. Discover the concepts and tools associated with biostatistics and epidemiology to determine what causes disease or injury, what the risks are and how to prevent further incidences. Identify and understand the trends that influence disease and evaluate new treatments for disease.
Capella University: (This Program is 100% Online. Highly Recommended) With your Master of General Public Health, and with concentrations in Health Management and Policy, and Social and Behavioral Sciences, you will gain a deeper knowledge of the concepts of public health, the practices and theories and also improve your ability to work with other people in both the private and public sector whose work is often in the arena of public health. The curriculum focuses on public health concepts in the environment, the principles of biostatistics and epidemiology, and public health administration. This is one of the most well rounded Online MPH programs for future careers in private and public sectors.
University of Liverpool: (100% Online. Highly Recommended) Earn a Master of Public Health in Epidemiology with  this multidisciplinary program that gives you a complete grounding in the knowledge and skills of public health. It is based upon open learning, and is largely focused on UK public health but in a both European and international point of view. This program lasts three semesters and you will need to prepare a dissertation to graduate.
George Washington University School of Public Health: (This Program is 100% Online. Highly Recommended) – Delivered online, MPH@GW features live, face-to-face classes with GW faculty and classmates. Classes are supplemented by self-paced coursework that can be accessed 24/7 anywhere you have an Internet connection. You will also participate in a customized field experience that serves your career interests and professional development.
University of Massachusetts: In this online program, you will learn the important principles of professional epidemiology and use them to build a successful career in public health research. You will learn how to calculate basic measures, describe public health problems, draw proper references from epidemiologic data, identify sources of data, develop epidemiologic procedures, properly analyze data, and a lot more.
University of Florida: This 48-hour master's program will prepare you for a rewarding career in epidemiology, and is designed to prepare you to become a practicing epidemiologist, or to continue for your PhD. Coursework includes biostatistics, epidemiology principles, environmental health, US health care system, research, social epidemiology, grant writing, public health biology, and pharmacoepidemiology.
University of North Carolina: This certificate program addresses outbreak investigation, surveillance systems and methods, infectious disease epidemiology and field epidemiology methods. You will take courses in the principles of epidemiology, methods in field epidemiology, infectious disease epidemiology and public health surveillance.
<!- mfunc search_btn -> <!- /mfunc search_btn ->
Drexel University: The graduate certificate in epidemiology and biostatistics is ideal for public health administrators, doctors, nurses, clinical researchers and health educators. You will study training in epidemiology that is research-based regarding the tools and theory of public health, and you will learn how to use statistics to conduct your research. You will learn how to develop a hypothesis, analyze the data, and interpret the results.
Loyola University: This is a 44-hour program that will give you the skills you need to start a rewarding career in public health and clinical research. This is a hybrid program that has both in-person, evening courses and also some online courses. Your core courses are in environmental health, public health ethics, introduction to public health, human behavior, and health policy/systems.
Harvard: The program here is renowned around the world for its MPH in epidemiology programs in the following areas: cancer epidemiology, cardiovascular epidemiology, clinical epidemiology, environmental epidemiology, methods, epidemiology of aging, infectious disease epidemiology, molecular and genetic epidemiology, and neuro-psychiatric epidemiology.
Johns Hopkins: The master's program in epidemiology has both coursework and a thesis component. The essay that you complete can have secondary data analysis or a comprehensive literature review. You also can do a scientific thesis that requires you to find original data and do scientific discovery. The program generally is made for professionals in public health who are interested in developing analytical and quantitative skills in biostatistics and epidemiology.
Berkeley: This is a two year program that will provide you with top skills in epidemiology and biostatistics. They will focus on the occurrence/distribution of diseases in humans, and impact determination and magnitude of frequency of disease. You also will study the natural history and the clinical path of diseases.
University of Maryland: This is a small program, but it has a reputation as one of the best MPH programs in epidemiology and biostatistics. Courses include foundations of epidemiology, chronic disease epidemiology, biostatistics for public health practices, health disparities epidemiology, public health and research, and clinical trial analysis.
The Career Opportunity in Epidemiology
The Bureau of Labor Statistics (BLS) reports that epidemiologists will see their job prospects increase by 24% in the next 10 years. This is faster than average compared to other occupations. It is expected that their job possibilities will continue to be on the upswing, as there is an increase in public awareness of public health issues. Also, due to changes in government policy on health care, there is more reliance of the analysis of medical records to make public policy decisions. So, it is logical that demand in this field will continue to increase. The new legislation that is coming regarding better medical record-keeping will create plenty of work for infectious disease specialists.
Epidemiology is one of the most important aspects of public health and the health field in general.  It's one of the key cornerstones of the public health field and during the process of earning a public health degree many students choose to pursue a specialization in the field.  There's a good reason for that.  The demand for epidemiologists is expected to increase by 24 percent over the next decade, well above the national average.  Add to that the fact that the current median pay for an epidemiologist is currently more than sixty three thousand dollars annually and the allure of this position becomes clear.
There are more jobs and opportunities in the epidemiology field than can be listed here, but it's easy to highlight some of the best ones.  If you've earned your mph degree in epidemiology and are looking for opportunities or careers, there are plenty to choose from.  Here are ten of the best.
Maternal and Child Health Epidemiology Program, CDC – This program from the Center for Disease Control focuses on helping those with degrees in the field find employment around the nation.  Those who complete the program and find employment will be able to work in numerous areas helping to improve the health of women, children, and families.  Working with Native American tribes, health agencies, and other groups is part of the program's overall goal.
Epidemiologist, American Cancer Society – The American Cancer Society is seeking experienced epidemiologists to assume roles in the field and provide their skills towards the eradication of different types of cancer.
Manager of Clinical Epidemiology – At the moment Vertex Pharmaceuticals and several other pharmaceutical companies are hiring epidemiologists.  The reason is simple – they help work towards the development of the latest medications for numerous diseases.  These jobs pay great and have many benefits.
Assistant Professor of Epidemiology, UNC – The UNC Gillings School of Global Health is just one example of numerous colleges around the nation that needs epidemiologists to serve as professors.
Clinical Epidemiologist, Barnes-Jewish Hospital – Many nonprofit health care facilities hire epidemiologists to work on their staff.
Chair, Epidemiology – Wake Forest Baptist Health/School of Medicine is only one example of the many schools and medical centers that hire not only professors but chairs of entire departments.  Assuming this role is a great honor and very rewarding.
Director of Disease Control – The Florida Department of Health and other state and federal organizations often need disease control experts, and a degree in epidemiology prepares students for entering that field.
Nurse Epidemiologist – While at the moment the LIJ health System in New York is hiring this position, it's a frequently needed job and one that is excellent for those with these degrees.
Community Health Epidemiologists – Chevron in Houston Texas is currently hiring epidemiologists, but numerous private companies find themselves in need of the skills of an epidemiologist for a number of reasons.
Non-Medical Epidemiologist – The Washington State Department of Health and numerous other departments of health around the country need epidemiologists in a non-medical role to help with data process, policy design, and more.
While many of these positions list specific locations, it's important to note that epidemiologists are needed by private and public organizations on an almost constant basis.  It's easy to find a career in this field.
<!- mfunc search_btn ->

<!- /mfunc search_btn ->
References: