The Public Health Field is one that is growing quickly. More people than ever before are starting their careers in this field due to its growth and the benefits that it offers to them. There are plenty of different reasons that make pursuing a public health career something that is well worth doing, ranging from the simple to the profound. If you're thinking about entering this field but are still on the fence about whether or not it is for you [...]
READ MORE
Featured Interview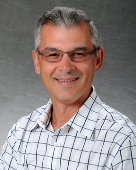 Professor of Prevention and Community Health & Global Health  at The George Washington University School of Public Health and Health Services
Dr. W. Douglas Evans, Professor of Prevention and Community Health & Global Health at The George Washington University School of Public Health and Health Services, joins us today to discuss public health education.
1. Can you tell us about the online MPH program offered at George Washington University?
The new Master of Public Health: MPH@GW degree is a full 45-credit online degree program that delivers the same public health content as our in-residence degree in a fully online format. The program is currently in development and will launch in June 2013. Students take all courses in a fully online format, with no residential requirement at GW, and will work in both asynchronous and synchronous (through 2-way video and other modalities) with GW professors. [...]
READ MORE
Featured Articles
If you are interested in a career in public health, you should read up on the public health trends in education and in our communities.
Public Health Videos
To learn about public health education and the most important issues in the field, take a look at these recent public health videos.
Public Health Analysis
What are some of the most pressing public health problems? Find out by reading about the most up to date analysis.