<!- mfunc feat_school ->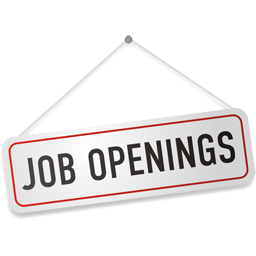 There are a growing number of public health careers that you can get today, depending on a variety of factors. Most important is your education: what type of degree do you have? If you don't have a degree you will have to get one. People who hold a bachelor's degree in public health can find a selection of careers to choose from that revolve around their chosen field of study, but there are many limits because of the level of expertise required. Typically, people who want to work in public health will pursue a master's degree, or MPH, to get the careers that they want.

If you are considering working in public health, you have to have a degree that fits your career goals. Take the time to research career options and learn what type of education you need to work in this field. You can find a lot of resources that will help you get more out of your search for the best careers in this industry. MPH programs are designed to be completed in just 2-3 years, which makes them a great choice for people who want to further their career but aren't sure about getting a higher education. Public health bachelor's degrees do provide career opportunities, but there are more and better paying ones with a higher degree.
<!- mfunc search_btn ->

<!- /mfunc search_btn ->
What Jobs are Available?
There are literally dozens of different public health careers that you can choose from. They're grouped into different categories to help you narrow your search, listed here for your reference.
Public Health Education: In these careers, you will focus on educating the public by working in various organizations to promote health, social awareness, and infectious disease prevention and control.
Public Health Policy: These careers are ideal for people who want to influence public policy and make changes in the public health systems throughout the world.
Public Health Administration: For born leaders and those who like to be in charge, administrative careers are plentiful in public offices, government agencies, and non-profits.
Global Public Health: If you want to work on a bigger scale, you can work in global policy and leadership positions within the public health industry.
Public Health Research: Research is a critical part of public health. With pharmaceutical and research and development organizations aplenty, there are many positions available here.
Environmental Health: The environment has a big impact on public health. As more organizations are looking for the connection and environmental improvement, positions are multiplying.
Statistics: If you like research and numbers, you can find careers in public health dealing solely with statistics, such as biostatistics and clinical trials.
Social and Behavioral Science: Social workers and others in the behavioral sciences can put their skills to work in public health positions throughout local and government organizations and positions.
Actual Career Titles in Public Health
Here are some actual job titles you can have when you choose to work in public health:
Health Education
Public Health Officer
Epidemiologist
Biostatistician
Director of Environmental Health
Director of Epidemiology
Radiation Safety Specialist
Director of Municipal Water Treatment Plant
Director of Operations for Public Health Offices
Water Quality Investigator
Survey Statistician
Clinical Trials Analyst
Director of Industrial Hygiene
Industrial Waste Director
Infection Control Officer
Project Manager
Global Leadership
Research Assistant
Healthcare Consultant
Healthcare Manager
Hospital Administrator
Clinical Research Coordinator
Non-Profit Coordinator
Non-Profit Executive Director
Global Public Policy
<!- mfunc search_btn -> <!- /mfunc search_btn ->