<!- mfunc feat_school ->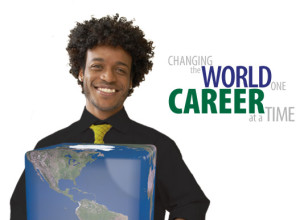 Fellowships refer to short-term professional or work opportunities at your school or college. They can last from a few months to several years, and may be offered to students by certain organizations to help them:
Complete their graduate program
Conduct research about a particular topic
Start a new community outreach program or initiative
Gain real world experience in their field of study
Fellowships are generally awarded to students pursuing undergraduate and postgraduate degree programs at various colleges and universities. Students majoring in nonprofit fields such as public policy, arts and education may receive fellowships immediately after completion of their program as well. The awards are considered as prestigious merit scholarships, and are given to outstanding students in appreciation of their efforts. Most fellowships require nominations from faculty members or the university's fellowship office.
<!- mfunc search_btn ->

<!- /mfunc search_btn ->

The fellowship programs may be hard to get, but are associated with many benefits including:
Practical Experience – The unique responsibilities and project work associated with a fellowship program will help you develop the skills and experience required to work in a real job. Many employers consider the fellowship in lieu of entry level work experience. This may help you get a better job after graduation.
Professional Development – Fellowship programs also offer extensive professional development opportunities to graduate students. You will learn public speaking, community organization, grant writing, media relations and leadership skills. You will participate in seminars and conferences across the globe.
Financial Support – Fellowship programs are also associated with monetary benefits. Most students receive $10,000 to $25,000 for a 9 to 12 month program. This is a significant allowance, and is usually equivalent to a full-time job.
Additional Incentives – Many organizations offering fellowship programs also provide additional incentives such as health insurance and housing. The extent of compensation and the type of incentives depend on the terms of the program.
Tax Benefits – United States citizens and permanent residents are not required to pay any taxes on their fellowship earnings. The Internal Revenue Service or IRS, however, charges 14 percent tax from all international students receiving fellowships.
Research – Fellowships are great for students who wish to pursue research in a specific field. The award will not only provide you with financial assistance, it can also add credibility to your research and inspire other organizations and foundations to fund you as well.
Personal Confidence – Winning a prestigious fellowship will ultimately boost your confidence, and motivate you to take up leadership positions at top universities or corporations.
The application process for fellowships is usually complicated. The competition is tough as well. Most organizations receive hundreds of applications. Hence, it is important to focus on your grades and be among the top of the top in your class for a successful bid.
<!- mfunc search_btn ->

<!- /mfunc search_btn ->
References: