<!- mfunc feat_school ->

Our Person of the Week series is designed to inspire & encourage students to pursue a career in the myriad sectors within global public health. Public health is far reaching and incredibly expansive, providing the platform in which to improve the lives of local & national communities worldwide. As Dr. Seuss said, "You have brains in your head. You have feet in your shoes. You can steer yourself any direction you choose…" – 'Oh, The Places You'll Go!'-
Ophelia Dahl Executive Director, Partners in Health – April 22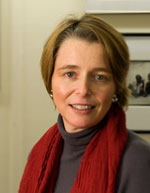 Ophelia Dahl, who is the daughter of famed children's author Roald Dahl, has been a strong advocate for the rights and health of the poor for over three decades. She is the executive director of the large social justice organization Partners in Health.
"We believe that love and imagination are potent weapons in the fight for the poor." – Ophelia Dahl
The mission of Partners in Health is to provide a strong option for the poor so that they can get the best health care possible. By setting up long term relationships with related organizations in poor areas around the world, the organization helps to bring modern medical science to the needy. Also, the organization helps to serve as an antidote to despair.
Partners in Health draws upon the resources of the largest medical and academic institutions in the world and on the experience of the poorest and most needy communities in the world.
Dahl has served as the executive director of Partners in Health since 2001 and has been chair of the board since 2000.
Dahl worked with one of the future founders of PIH, Paul Farmer, when she was 18 years-old volunteering in Haiti. Since her volunteer work at that young age, Dahl has dedicated her whole adult life to working for social justice and health care equity.
Accomplishments
Dahl was named one of three Bostonians of the Year in 2011 by the Boston Globe, as well as her co-founder of PIH, Paul Framer. This was due largely to the organization's strong response to the earthquake in Haiti in 2010.

PIH was founded in 1987 with the main purpose to deliver good health care to needy residents of Haiti's mountainous Central Plateau area. In the 25 years since then, PIH has expanded its health care services into the Artibonite area of Haiti, and also has launched health care programs around the planet.

<!- mfunc search_btn -> <!- /mfunc search_btn ->

Under the leadership of Dahl, PIH is now offering the following programs around the world:
Rwanda: Strengthening the public health system in three districts, serving 800,000 people.

Malawi: Works with the Ministry of Health to give comprehensive health care to the rural Neno district.

Mexico: Improving health care in Chiapas, one of the poorest areas of Mexico.

Russia: Works with the Ministry of Health to fight tuberculosis.

Lesotho: Brings high quality health care to 200,000 people in rural areas.
PIH provides critical health care services through programs for:
Cancer and chronic diseases

Cholera

HIV/AIDS

Surgery

Women's health

Child health

Community health workers

Mental health

Tuberculosis
PIH now works in more than 60 hospitals and health centers, and has more than 12,000 colleagues around the globe.
Background
Dahl graduated from Wellesley College and received the Union Medal by Union Theological Seminary.
She also is the chair of Dahl & Dahl LLP, which manages the literary estate of her late, famous father, Roald Dahl. She also is the vice president of the board of Roald Dahl's Museum and Story Centre.
What She Has Been Up To
In 2013, Dahl was a distinguished speaker at the Madeleine Korbel Albright Institute for Global Affairs, where she gave a presentation titled: A Mission Both Medical and Moral: 25 Years of Partner in Health.
Where She Has Been Quoted
"He'd be standing against the wall, hands in his pockets, and he'd start talking—not usually looking at us, but up somewhere else. You got the sense that right then and there he was making it up," she continued. "I don't think he ever came upstairs with a story he had thought a great deal about during the day. It was rather interesting to be there as the inspiration came."

Remembering story time with father Roald Dahl when she was a child – Wall Street Journal Online, April 3, 2013

<!- mfunc search_btn -> <!- /mfunc search_btn ->
Tweet Alert
Partners in Health is very active on Twitter:
See how we're weaving @toms shoe distribution with malnutrition screenings in Malawi #withoutshoes ow.ly/k7N0c

— Partners In Health (@PIH) April 16, 2013
At 9 am ET, watch Paul Farmer talk about health care innovation at @ttuwd_org youtube.com/watch?v=PHKW8v…

— Partners In Health (@PIH) April 15, 2013
PIH has treated 2x the number of #cholera cases this Jan and Feb than during the same months last year ow.ly/jXRVB

— Partners In Health (@PIH) April 11, 2013
For More Information
To learn more about Ophelia Dahl and Partners in Health, please visit the PIH Website. Thank you for your work in social justice and public health, Ms. Dahl.