<!- mfunc feat_school ->

Our Public Health Person of the Week series is designed to inspire & encourage students to pursue a career in the myriad sectors within global public health. Public health is far reaching and incredibly expansive, providing the platform in which to improve the lives of local & national communities worldwide. As Dr. Seuss said, "You have brains in your head. You have feet in your shoes. You can steer yourself any direction you choose…" – 'Oh, The Places You'll Go!'-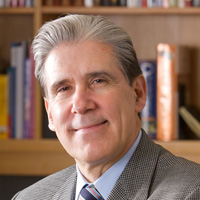 Person of the Week for October 22, 2012
Julio Frenk, Ph.D., is Dean of the Faculty at the Harvard School of Public Health, and T & G Angelopoulos Professor of Public Health and International Development, a joint appointment with the Harvard Kennedy School of Government. Dr. Frenk is an expert on global health, and he was Minister of Health in Mexico from 2000-2006. In that country, he pursued an aggressive agenda to reform the health system of Mexico, with a strong effort to address social inequality.
Accomplishments
One of Dr. Frenk's best known works in Mexico was his effort to introduce comprehensive national health insurance, called Seguro Popular, which helped to expand healthcare access to millions of Mexicans who previously lacked health insurance.

Dr. Frenk was the founding director-general of the National Institute of Public Health in Mexico, which is one of the top organizations of health education and research in developing countries today.
<!- mfunc search_btn ->

<!- /mfunc search_btn ->
In 1998, Dr. Frenk started to collaborate with the World Health Organization (WHO) as the executive director in charge of Evidence and Information for Policy. This was the WHO's first unit that was tasked with developing a scientific foundation for health policy to achieve better outcomes.

In 2008, Dr. Frenk was the recipient of the Clinton Global Citizen Award, for his work in changing how policy makers and practitioners around the world think about health.

He also served as a senior fellow in the global health program of the Bill & Melinda Gates Foundation, and was president of the Carso Health Institute in Mexico City.
Dr. Frenk has written more than 130 articles in academic journals, and also two highly-acclaimed novels for children and young people explaining how the human body works.
Background
Dr. Frenk has his medical degree from the National University of Mexico, and three degrees from the University of Michigan: Master of Public Health, Master of Arts in Sociology, and a joint Doctor of Philosophy in Medical Care Organization and in Sociology.  He is the holder of three honorary doctorates.
Dr. Frenk is a member of the American Academy of Arts and Sciences, the National Academy of Medicine in Mexico, and of the U.S. Institute of Medicine.
What He Has Been Up To
In late September 2012, Dr. Frenk participated in a forum discussion on maternal mortality at the Harvard School of Public Health. This discussion was co-hosted by Harvard and the Huffington Post, and also included former international model Christy Turlington Burns. The forum was broadcast live on the Harvard Website, which allowed many experts and activists around the globe to participate.
He also recently gave a discussion on Health Professionals for New Century as seen here:

Dean Julio Frenk – Health Professionals for the 21st Century from Harvard School of Public Health on Vimeo.
Where He's Recently Been Quoted
A part of his 2012 Commencement Address we found particularly enlightening…

"The tightly-defined career paths where a student goes to Harvard School of Public Health and then pursues a career in academia or the public sector, or, alternatively, goes to Harvard Business School and pursues a career solely in the private sector—those are no longer the only routes to personal and professional achievement.

The old career rigidity is melting away due to the power of connectivity and the global nature of the world we live in. Barriers are dropping between countries at an amazing rate. A growing number of people are interconnected. The world's economies are all interdependent, as the financial collapse of 2008 has taught us in painful fashion. And as those of us in the field of public health know, even the longest intercontinental flight is now quicker than the shortest incubation period of most known pathogens—so a person infected with a deadly virus can get on a plane without symptoms and arrive a half-day later at the other end of the world, only to fall ill, having spread that virus to another continent in a few short hours."

– Harvard School of Public Health Commencement Address 2012
<!- mfunc search_btn ->

<!- /mfunc search_btn ->
Tweet Alert
Dr. Frenk is not on Twitter, but he is often quoted and spoken of highly in the Twitterverse. For example:
"We need the inspirational – a commitment to universal human rights – but also the perspirational, how do we get things done". (Julio Frenk)

— Anthony Costello (@globalhlthtwit) October 19, 2012
To Learn More
To learn more about Dr. Frenk and his major contributions to global health, please visit the Harvard School of Public Health Website.
Thank you for your outstanding public health work, Dr. Frenk!
Do you know someone in the global health community worthy of being nominated for our Person of the Week Series? Contact us now.