<!- mfunc feat_school ->

Our Public Health Person of the Week series is designed to inspire & encourage students to pursue a career in the myriad sectors within global public health. Public health is far reaching and incredibly expansive, providing the platform in which to improve the lives of local & national communities worldwide. As Dr. Seuss said, "You have brains in your head. You have feet in your shoes. You can steer yourself any direction you choose…" – 'Oh, The Places You'll Go!'-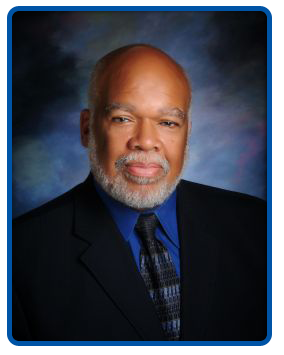 Person of the Week for November 12, 2012
Adewale Troutman, MD, MPH, CPH, is a professor and Director of Public Health Practice and Leadership at the University of South Florida. Dr. Troutman currently is responsible for the public health program at the university, the Public Health Leadership Institute and the Florida Public Health Training Center.
He was recently elected president-elect of the American Public Health Association.
He has had a strong commitment to social justice, community activism, human rights, health equity and national and global health for more than four decades. He has worked tirelessly to expand access to equitable health care in needy populations all over the world all through his career.
Accomplishments
Dr. Troutman was the Director of the Louisville, KY Metro Department of Public Health and Wellness from 2004-10. There he administered the health department that had a staff of 370 people and served 700,000 citizens. He created the Mayor's Healthy Hometown Movement, and developed the first Center for Health Equity in the nation. He also generated $8.5 million in grant funding.
<!- mfunc search_btn ->

<!- /mfunc search_btn ->
Dr. Troutman also was the Director of the Fulton County Department of Health and Wellness in Atlanta, GA from 1997-2003. He was in charge of the largest county health department in Georgia, and he managed a staff of 750 and a budget of $38 million. In him time there, he completely reorganized the department, acquired $8 million in new funding, and developed a strategic plan to move public health in Atlanta into the 21st century.

He has written or co-authored more than 20 papers and articles on health equity, social justice and expanding access to health care.

Dr. Troutman will assume the presidency of the American Public Health Association in 2012.

Just a few of the leadership roles in public health he has held include:
Public Health Law and Policy Member Board of Directors 2011-present
American Public Health Association Executive Board 2010-present
NMA House of Delegates Council on International Affairs 2008-2011
NACCHO Health Equity and Social Justice Committee, Member 2010-2012
U of L Sustainability Council 2010-2011
Who's Who Among Executives and Professionals 2010
American Association of Public Health Physicians (AAPHP) 2010
National Cancer Institute Community Cancer Centers Program Advisory Board Council 2010
Dr. Troutman has been featured in the PBS Series Unnatural Causes: Is Inequality Making Us Sick?
He was a California Newsreel Guest on PBS McNeil Lehrer News Hour: What If We Were Equal?
He also was host of the monthly TV show Health Matters.
Background
Dr. Troutman has his MD from New Jersey Medical School, an MPH from Columbia University, a Master's Degree in Black Studies from the State University of New York in Albany, and board certification from the National Board of Public Health Examiners. He has worked for more than 40 years dedicated to the principles of universal freedoms, and he has worked tirelessly to eliminate racism, injustice and oppression.
He is a family physician, graduating from residency from the Medical University of South Carolina. In his career in medicine, he has worked in clinical emergency medicine, hospital administration, and in public health. He was an associate professor in the University of Louisville's School of Public Health.
His work experience includes consultancies with the WHO in Thailand and Japan, and also missions of health assessment in Angola, Zaire and Jamaica.
What He Has Been Up To
Dr. Troutman recently was named as President for the American Public Health Association. He will serve a one year term that will begin at the end of 2012.
<!- mfunc search_btn ->

<!- /mfunc search_btn ->
Tweet Alert
There is plenty of Twitter activity by and about Dr. Troutman. Recent tweets:
Adewale Troutman, president of APHA, on why he is hopeful for the future of #publichealth. @publichealth VIDEO: bit.ly/PK8N69

— RWJF PublicHealth (@RWJF_PubHealth) November 9, 2012
VIDEO: Adewale Troutman on a Hopeful Future for Public Health – tinyurl.com/asdfnmu

— HealthCare Ration (@healthration) November 9, 2012
An interview with Adewale Troutman, APHA's new president, via NewPublic Health: goo.gl/LyngJ

— APHA (@PublicHealth) November 6, 2012
To Learn More
To find out more and to contact Dr. Troutman, please visit his page at the University of South Florida. Thank you for all of your work in the name of public health, Dr. Troutman!
Do you know someone in the global health community worthy of being nominated for our Person of the Week Series? Contact us now.
About Us: MPH Programs List.com was created as a free resource for students interested in graduate public health, public administration, public policy and health administration programs. Our goal in creating this site was to attract students to these under-served yet highly rewarding fields. The goal was to highlight Masters in Public health programs around the globe including Masters in Public health online degrees, CEPH Accredited MPH online, Masters in public health career options and more.