<!- mfunc feat_school ->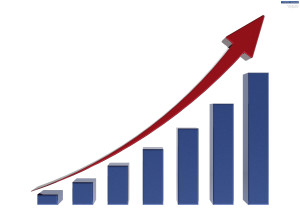 Many people have a desire to have an impact on public health. Some people become teachers, and others might become a community health advocate. However, many professionals may still feel as if something is missing.

One of the big ways you can make a difference in public health and enjoy a dynamic career is to obtain a master's in public health, or MPH. The good news for people passionate about public health is that many MPH degrees are now available mostly or entirely online. The only exception in most cases is for a few days every year when the student may need to visit the physical campus. For many working professionals, an online MPH program is a great fit for those who want to earn their MPH but still need to work.

It is a good thing that so many people are taking an interest in public health and can earn a degree online. Many of us grow up thinking that everyone has access to healthy foods and areas with good infrastructure. As we become adults and begin to see other parts of the world, we understand that not everyone has the same opportunities that we did. Earning an online MPH is a great way to start to make a difference for people in need.
<!- mfunc search_btn ->

<!- /mfunc search_btn ->
Many people who have an interest in public health but are limited in what they can do due to a job, family or geography, now have more options because they can get their education online. What is even better is that many of the online MPH programs, at least half, are accredited by the Council on Education for Public Health. See CEPH MPH Online Programs. Some of the programs are master's programs or doctoral programs. There also are some accredited public health programs online that are public health certificates. Still others offer more specialized degrees, such as occupational health and environmental health. See 100+ Super Cool Online Public Health Courses & Certificates
The Council reports that the popularity of public health education overall is on the rise. The number of annual applications to public health schools have risen from 20,000 in 2000 to more than 49,000 in 2011.
The demand for education online in public health is increasing because there is more demand overall for such education. More people seem to grasp exactly what public health is, and application numbers continue to climb each year. When you graduate from an online MPH program, your diploma is the same as a regular campus program. Studies also show that distance learning education at accredited schools have about the same educational outcomes as regular programs.

More students today seem to understand what public health actually is, and applications continue to go up. For example, at the University of South Florida, enrollment in the online MPH program has doubled since 2005. This was one of the first universities to offer the online MPH. Today, this program has three master degrees and eight graduate certificates – all online.

The first master's degree that went fully online was the one for MPH. It was designed for professionals who had worked in public health for a few years. The program that is growing most online is the master's for global disaster management and humanitarian relief.

According to many public health professors, the online environment is a unique dynamic and is something that many instructors appreciate. For example, a student who works at CDC was able in one situation to give up to date information on CDC policy when the instructor did not have the information. An educated official in your online MPH program can be a major benefit for all parties.
<!- mfunc search_btn ->

<!- /mfunc search_btn ->
Another popular MPH program online is the one at University of Massachusetts – Amherst. The program is 100% online and has a capstone and practicum. About 60% of its students are current medical professionals. This was the first online program to offer a general MPH degree.