<!- mfunc feat_school ->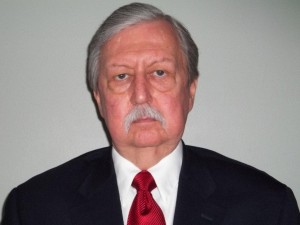 Michael D. Matters, PhD, MPH, Associate Dean of the College of Health Sciences and National Chair of the MPH Program at Argosy University, joins us today to discuss public health education.
1. Can you tell us about the online MPH programs offered at Argosy University?
Argosy University offers a 45-hour Master of Public Health (MPH) program designed to provide healthcare professionals as well as recent graduates interested in beginning a career in public health with an understanding of the public health sciences, population-based research, the community practice of public health, and policy development and management.  The academic curriculum is based on the five core content of public health:  biostatistics; epidemiology; health policy and management; health education/behavioral sciences; environmental health, and also offers coursework in public health informatics, which supports the five core areas. The curriculum contains the latest information available throughout the healthcare industry, and the courses are updated routinely with current state of the art information.
<!- mfunc search_btn ->

<!- /mfunc search_btn ->
The program challenges students to work within a multidisciplinary framework to address complex health issues, such as controlling infectious disease, reducing environmental hazards, improving access to health care, and reducing violence, substance abuse, and injury.  Graduates are prepared for leadership roles in a variety of settings including health departments, managed care organizations, community-based organizations, hospitals, consulting firms, international agencies, local, state and federal agencies.  Our MPH graduates can work as health educators, healthcare administrators, health policy analysts, public health practitioners in federal, state and local health agencies, and research associates.
2. How long does a typical online MPH program take at Argosy University? What is the maximum and minimum time of completion?
On average, it takes from 2 to 2.5 years to complete the MPH program depending on the number of courses taken per session and possible additional time for the field experience.
3. What do you think makes the Argosy University MPH unique?
The College of Health Sciences, where the MPH is housed, offers a supportive learning environment with small class sizes and practitioner-based faculty; flexible on-campus, blended and on-line learning options; and a curriculum that focuses on interpersonal skills and practical experience in addition to academic knowledge.  From the first day of class, Argosy strives to create a virtual "community of scholars," where students feel comfortable and are encouraged to develop their intellects to their full potential.
4. How important would you say accreditation is when choosing an online MPH program?
Argosy University is accredited by the Accrediting Commission for Senior Colleges and Universities of the Western Association of Schools and Colleges (985 Atlantic Avenue, Suite 100, Alameda, California, 94501, www.wascsenior.org.
5. There is some debate as to whether or not online MPH degrees are as worthwhile as traditional MPH degrees. What steps does Argosy University take to ensure that online students are receiving the same education that they'd receive in a classroom?
The MPH program uses applied assignments that require students to write rather than using standardized tests. So, while they encourage individual thinking, they reinforce the standards of the field.  Courses make use of relevant targeted multi-media presentations to enhance reading and discussions.  Information presented through multiple forms of media is designed to facilitate all learning styles (VARK).  Courses are designed by subject matter experts working with specialists in online curriculum development using a simple standardized format for ease of navigation.
<!- mfunc search_btn ->

<!- /mfunc search_btn ->
Courses are well paced to maintain student interest.  Each course has two major assignments that allow students work on them throughout the course, while weekly assignments reinforce new concepts and keep students engaged.  From the beginning of each course and throughout the program, instructors strive to create a sense of community.  Students are encouraged to feel free to express themselves and to communicate with both other students and faculty.  Courses also have a discussion board where students can present problems and ideas about the course to other students and faculty.
6. What are the advantages to earning a MPH degree in general?
The MPHProgramsList site gives a good list of reasons why students beginning their careers might want to earn an MPH degree:
Plenty of career opportunities
A chance to make a difference in the world
Good pay
International opportunities
Being able to work with and impact major health issues like HIV/AIDS, obesity, and other
diseases or epidemics that are plaguing the world in which we live
A chance to educate others
A chance to educate yourself on all areas of public health, including social and economic issues that can affect it
An MPH is also a good degree for people already working in a health field that would like to enhance or change their careers.  An MPH can allow experienced health practitioners to:
Become more marketable in their job field
Get promoted
Change careers
Expand their areas of specialty
Improve communication skills, and
Become a leader in their field.
7. Do you have any advice for students enrolling in an online MPH program for the first time?
I would stress four points to students enrolling in an online MPH program for the first time: Information; Technology; Time Management; and Communication.

First, gather information on public health to find out if this is the field for you.   Some of the ways to do this would be to take a class or classes in the area of public health, find a volunteer opportunity, or talk to a public health practitioner about what he/she does.  Use the internet to compare programs at schools you think you might want to attend.  When you have narrowed your choices to one or two programs, find out in depth about those programs.  After you have applied and been accepted, work closely with your advisor.  I cannot emphasize strongly enough that students need to make themselves aware of policies and deadlines to have a successful online career.

With online programs it is essential to have access to a computer that meets the minimum requirements to run the software your school will use.  Online programs publish these technology requirements and students need to be familiar with them.  It is wise to exceed these standards, if possible, as technology is continually developing, causing software to continually take more space and memory.

I believe the most important advice to give a new online student is time management. While online education may be more convenient when balancing work and family life, it is not less academically rigorous.  It requires as much, if not more, time and effort than classroom learning. Due to its asynchronous nature, earning an online degree requires excellent time management skills.  Students must be disciplined and self-motivated to develop a regular work schedule and meet program deadlines.  I would also recommend that new online students start out slowly – taking only one class per session – to familiarize themselves with the structure and rhythm of online courses.
<!- mfunc search_btn ->

<!- /mfunc search_btn ->
Finally, online courses are not like classroom courses, in that instructors cannot see you there and count you present.  The only way we know you are there is if you participate.  So, logon and participate early and often.  New online students can sometimes feel isolated.  You should take advantage of all the ways that technology allows you to communicate with students and faculty.  Programs for online learning are typically designed with areas where you can ask the instructor a question, or discuss class topics with fellow students.  Use these opportunities to build an online community.  Also, put your best effort into graded discussions.  Remember, at the graduate level, you can and should learn as much from your fellow students as from the instructor.
8. What do you enjoy most about your position at Argosy University?
I enjoy developing curricula that meet current accreditation standards, follow best practices, and help student develop the knowledge, skills, and activities to be leaders, critical thinkers, and problem solvers in the field of healthcare.  I enjoy problem solving, myself, and leading the development of a new program has allowed me to exercise those skills by transforming problems into opportunities for innovation.
For more information on the online MPH degree programs offered at Argosy University, visit them online. The information and opinions expressed herein represent the independent opinions and ideas of individual faculty and/or staff and do not represent the opinions or ideas of Argosy University.
Thank you Mike, for sharing and participating in this piece. That concludes our interview!