<!- mfunc feat_school ->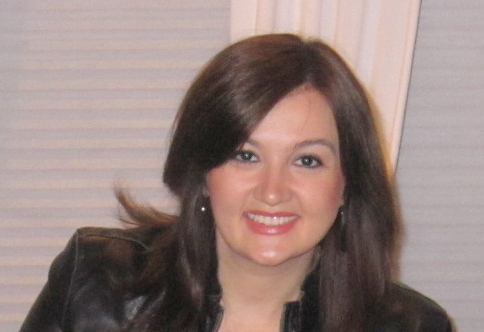 Lejla Delic-Ovcina, PhD, Program Director/Department Chair, MPH Program at The Chicago School of Professional Psychology (TCSPP) joins us today to discuss public health education.
#1 Can you tell us about the online MPH program offered at The Chicago School of Professional Psychology (TCSPP)?
The Master of Public Health (MPH) online program at TCSPP is designed for working adults interested in making a difference in the health and wellness of others through the promotion of community and public health. The rigorous curriculum offers the knowledge and skills drawn from a variety of disciplines and is aligned with national public health education competency standards. Our graduates are prepared to deliver outstanding professional services, excel as leaders and managers, be sensitive to and understand diverse populations, and appreciate the importance of education, research, and policy-making in the dynamic field of public health. Our MPH program at TCSPP is fully accredited by the Western Association of Schools and Colleges (WASC) Accrediting Commission for Senior Colleges and Universities.
#2 How long does a typical online MPH program take at TCSPP?
Our MPH program is primarily designed for working adults with a part-time course sequence to accommodate their busy schedules and offer flexibility, with the total program completion length of approximately 27 months. TCSPP's MPH program has a 42 credit hour requirement, consisting of 27 credits of core course work, 6 credits of field work and capstone, and 9 credits of an emphasis/concentration area.
<!- mfunc search_btn ->

<!- /mfunc search_btn ->
#3 What do you think makes TCSPP's MPH stand out from other online MPH programs?
TCSPP's MPH online program follows the highest curriculum standards of the Association of Schools of Public Health (ASPH) for Social and Behavioral Sciences with three distinct concentration options for students interested in 1) Global Health, 2) Psycho-Behavioral Dimensions of Public Health, and 3) Public Health Leadership. TCSPP's grounding in the Psychological Sciences makes the availability of these concentration areas quite unique.
Another major advantage that TCSPP's MPH program has over other online programs is TCSPP's flawless track record of the student-centered education, small class sizes, and the commitment that the faculty and staff assure for our students. The attention and availability of TCSPP faculty and staff to students during their enrollment is unparalleled when compared to any other higher-education institution.
4. There is some debate as to whether or not online MPH degrees are as comparable to traditional MPH degrees. What steps does TCSPP take to ensure that online students are receiving the same education that they'd receive in a classroom?
I believe that this debate goes beyond the "worthwhileness" of online MPH programs. Instead, the debate should be centered over the quality of online programs in higher education in general versus the traditional "face to face" graduate programs in brick and mortar type of institutions. I believe that the future of higher education is in online education. This is because the online learning environment provides multiple ways of tailoring and "fitting" the most appropriate learning style to each student. This type of "educational catering" is not possible in a traditional "face-to-face" type of a classroom. In addition, the role of a student takes on a different dimension in an online classroom – the student is an active and engaged participant, where work and accountability in the classroom is equally shared among students. Additionally, course instructor's role in an online classroom shifts to that of an engaged facilitator, rather than that of a lecturer.
TCSPP provides students with first-class education for those enrolled in both on-ground (i.e. traditional) and online programs. Our online courses are designed and developed using the highest curriculum standards to ensure that our online students get the best course quality in our online programs. Our faculty members are required to complete the mandatory Teaching Online Pedagogy Standards (TOPS) course in order to ensure the best and most up-to-date teaching and course delivery practices are utilized in their classrooms. In addition, TCSPP provides students and faculty with important technologies that not only provide highest quality of course delivery, but also helps bring students and faculty together to form a learning community. While independence and flexibility are very important attributes of any online program, student and faculty also need to share a bond of community, and this is something that we value very highly at TCSPP.
5. What are the advantages to earning a MPH degree in general?
A MPH degree is the most widely recognized professional degree in the field of public health. With the projected job openings in the field of public health, as well as the wide array of the types of jobs available in the field of public health (from health insurance companies, government jobs, jobs in hospitals, research institutions, health consulting, etc.) the possibilities for MPH graduates are endless! Graduate education is considered an investment with respect to career outcomes, and those students enrolling in MPH programs are making a wise choice in today's economy.
<!- mfunc search_btn ->

<!- /mfunc search_btn ->
6. Does TCSPP offer job placement for students who graduate in public health?
TCSPP's Career Services provides students and alumni with resources and tools necessary to enter into and thrive in their chosen areas of employment. Career Services helps members of TCSPP's learning community prepare for, access, and succeed in the professional world as practitioners and leaders by hosting relevant career-related activities and providing access to employment opportunities.
7. What type of financial aid packages are available for students? Are there any fellowships, grants and scholarships available?
Graduate school is a substantial financial commitment, but fortunately there are many ways students can fund their education and limit their student debt. In most cases a combination of scholarships, fellowships, student loans, and paid employment (either inside or outside of the school) is necessary to cover tuition costs and fees. Most TCSPP students take advantage of some of the following opportunities: employment, fellowships, loans, scholarships, and/or work study.
8. Do you have any advice for students enrolling in an online MPH program for the first time?
Starting any graduate program for the first time is a very exciting and important period in one's life. For students entering an online MPH program, I would encourage them to become an active and engaged member of their learning community – develop relationships outside of the classroom with your fellow students, faculty, as well as the rest of your academic and life community. It is important for MPH students to remember that their work after graduation will require great involvement in their respective communities.
Since most of our online students are working adults with families, and in some cases enrolling in a graduate program many years after their undergraduate education, learning how to manage time will also be very important. Although online programs allow for flexibility and convenience in terms of access to course work, the academic requirements of an online program are also very rigorous. Therefore, balancing work-family-school life will be very important throughout one's education career.
9. What do you enjoy most about your position at TCSPP?
I truly enjoy every aspect of my job at TCSPP, and take special pride in the relationships I develop with my fellow colleagues and our exceptional students. I am very fortunate to be a part of an academic community that is truly committed to providing a superb education to all of our students, and cultivating an environment of caring and giving back to our greater community that surrounds us.
<!- mfunc search_btn ->

<!- /mfunc search_btn ->
For more information on the online MPH programs offered at The Chicago School of Professional Psychology, visit them online: http://www.thechicagoschool.edu/Online/Our_Programs/Master_of_Public_Health

Thank you Dr. Delic-Ovcina, for sharing and participating in this piece.

That concludes our interview!