<!- mfunc feat_school ->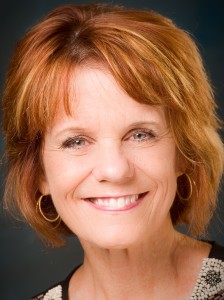 Katheen M. Roe, Dr.PH, MPH, Chair, Department of Health Science and Recreation, San José State University joins us today to discuss public health education.
1. Can you tell us about the online MPH programs offered at San José State University?
We are proud that the campus MPH program has been continuously accredited by the Council on Education for Public Health (CEPH) since 1974. Our online MPH program began in 2007. One of the unique features of the cohort-based online MPH is the synchronous delivery of courses (i.e., live instruction from a distance) which allows students to regularly interact with the faculty and each other throughout their coursework. Students attend class once a week on Tuesday evening between 6:00 PM and 9:00 PM Pacific Standard Time, a time period with proven effectiveness regardless of where students are located in the world. We admit approximately 25 students each fall semester to the online MPH program. Both of our MPH programs offer a specialization in community health education
2. How long does a typical online MPH program take at San José State University? What is the maximum and minimum time of completion?
Both the campus and distance programs require completion of 42 units for the MPH degree. Students complete their online MPH program in 24 months. The cohort model ensures that students learn together in a planned progression of courses.
3. What do you think makes San José State University MPH stand out from other online MPH programs?
There are at least 3 reasons why the online MPH from San José State University stands out from other online MPH programs: The cost of the online MPH program is quite reasonable at $26,000 for a 24 month program considering that we provide synchronous instruction and require limited campus travel. All instruction uses an online course management platform which allows for instructor and team presentations, small group breakout rooms, video and Internet streaming, student opinion polls, and other interactive instructional activities. The program requires three campus visits during the 24 month MPH program, once during the first fall semester for orientation, technology instruction and selected coursework, and at the end of each year. Students have the opportunity to participate in an on-campus graduation ceremony at the end of 24 months.

The faculty is expert in their respective fields and is dedicated to training the next generation of public health professionals. All full and part-time faculty bring strong academic preparation and community-based public health practice experience to their instruction.
<!- mfunc search_btn ->

<!- /mfunc search_btn ->
We are one of a very few CEPH accredited online MPH program that offers synchronous instruction. Most online MPH programs offer asynchronous instruction and a few offer a combination of synchronous and asynchronous instruction.
4. How important would you say accreditation is when choosing an online MPH program?
CEPH accreditation is essential. It ensures the quality of instruction to prepare competent and qualified public health professionals. Increasingly, state and local public health agencies and health care systems require MPH degrees from a CEPH-accredited institution. For example, the California Department of Public Health requires that applicants for the Health Education Consultant position must have "possession of a master's degree with specialization in public or community health education awarded on completion of a program of study accredited by the Council on Education for Public Health." CEPH-accredited programs provide the background to prepare graduates for the Certified Public Health exam, as well as the Master's level Certified Health Education Specialist (M-CHES) examination.
5. There is some debate as to whether or not online MPH degrees are as worthwhile as traditional MPH degrees. What steps does San José State University take to ensure that online students are receiving the same education that they'd receive in a classroom?
The MPH faculty developed the following structure to ensure a high quality online education:
The online courses are 5 to 7 weeks versus 10 to 15 weeks for the campus courses, depending on the number of course units. Each online course was systematically adapted from the campus based courses to ensure that the identical core objectives are addressed.
Online courses are offered sequentially during the fall, spring, and summer terms instead of overlapping. This format allows students to concentrate on one subject at a time while still managing their academic, professional and personal lives. At the end of each term, all courses are evaluated by students and instructors. This evaluation process allows for continuous quality improvement of online instructional content and delivery approaches. Testimonials from alumni who graduated with our first and second cohorts provide another perspective.
"San Jose State's MPH Distance option was the perfect fit for me as I balanced a full-time job and other personal commitments. The faculty and staff truly went above and beyond to support our success, even from afar. Due to the strategic design of the program, I felt very engaged in my classes and connected to my peers. I graduated feeling well-prepared and inspired to be a community health education practitioner."
"…the online experience was so interactive, I felt close to my classmates and a part of the SJSU health science community. I felt challenged to think outside the box and use the distance learning experience to think about complex health issues and apply them to the work I was doing in my own community."
6. What are the advantages to earning a MPH degree in general?
There is a demand for Master of Public Health prepared professionals who can utilize the skills and tools learned in the classroom and apply them to real-world health and social issues such as violence, chronic disease, and public health advocacy. This will become even more evident now that the primary prevention aspects of the Affordable Care Act become fully operational. There will be a continued demand for public health professionals, especially those with a specialization in community health education specifically because of its career flexibility.
7. Does San José State University offer job placement for students who graduate in public health?
The great majority of our students are experienced professionals who enter our program to enhance their professional skills, seek promotional opportunities, or pursue new careers and therefore they do not typically use the University's job placement services. The MPH program maintains an electronic listserve of nearly 400 alumni who share job listings and serve as a support network to new graduates. In effect, there is a network of alumni who are willing and ready to help each other.
8. What type of financial aid packages are available for students in public health? Are there any fellowships, grants and scholarships available?
The MPH program does not offer scholarships or fellowships. However, students can apply for a Stafford load through the SJSU Office of Financial Aid at: http://www.sjsu.edu/faso/
9. Do you have any advice for students enrolling in an online MPH program for the first time?
We would suggest that interested students approach an online education with the same fervor and dedication they would for a campus-based program. Our online learning environment is fast paced with assignments that are expected to be completed within a specific timeframe. Completing the MPH program requires excellent time management skills; therefore planning for personal and professional obligations in a manner that facilitates their education is essential. Overwhelmingly, the students we have admitted into our online component have successfully managed their lives and achieved a well earned Master of Public Health degree.
10. What do you enjoy most about your position at San José State University?
The students. I know that my faculty colleagues, many of who have been with the MPH Program for 15 to 25 years, feel the same way. At the core of our professional life is the operation of our program always thinking of the students first. For more information on the online MPH programs offered at San José State University, visit them online http://www.sjsu.edu/hsr/academicprograms/mph/index.html
<!- mfunc search_btn ->

<!- /mfunc search_btn ->
Thank you, for sharing and participating in this piece.

That concludes our interview!