<!- mfunc feat_school ->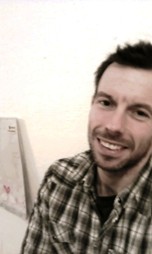 Dr. Richard Cooper, Lecturer in Public Health and MPH Program Director at University of Sheffield, joins us today to discuss public health education.
1. Can you tell us about the public health program(s) at University of Sheffield?
We offer a range of programs here in Sheffield in the United Kingdom, with a main Master of Public Health degree, and also further specialties in Management and Leadership, and in Health Service Research, as well as an International Development option. Each degree offers different emphases but with the common aim of giving all students an excellent grounding in public health as a discipline, and equipping students with core and transferrable skills to undertake public health activities after graduating. These are taught face-to-face with attending students in Sheffield, as well as by a distance learning option, which does not require attendance in Sheffield.
2. How long does a typical public health master's program take at University of Sheffield?
What is the maximum and minimum time of completion for a MPH? The full-time MPH takes one year to undertake and begins in September, with students taking modules over two semesters and a dissertation too. Part-time students from the UK and Europe study over two or three years, as can any student taking the distance learning option.
3. What do you think makes University of Sheffield public health program stand out from other programs in your country and around the world?
We pride ourselves on being an inclusive and approachable team of academic teaching staff, who draw upon considerable research and public health experience to inform our courses and teaching. Our reputation has grown very quickly for providing a high quality of teaching to students in the UK and from many different countries internationally from a range of backgrounds, and our courses are designed so they can be undertaken by those from any background.
<!- mfunc search_btn ->

<!- /mfunc search_btn ->
4. What are the advantages to earning a Master's in Public Health degree?
An MPH is a highly recognized degree award internationally that provides graduates with options to apply their study in not only a range of public health roles, but also more widely in healthcare, research and many organizations and settings, as our strong alumni network indicates. Our graduates go on to work in a wide range of settings, whether this be through direct public health interventions with the public, or more strategically in management roles, or through analytic and supporting roles and in public health research. The possibilities are numerous!
5. Does University of Sheffield offer job placement for students who graduate in public health?
We offer a range of placement options as part of our dissertations for current students on the MPH courses. These provide students with experiences within organizational settings in the UK and internationally and are usually linked to undertaking data collection or evaluations work as part of the student's dissertation.
6. What type of financial aid packages are available for students in public health?
Are there any fellowships, grants and scholarships available? The University of Sheffield offers a range of grants, which are updated regularly, and also hosts students with Commonwealth Scholarships. Details may be found at: http://www.shef.ac.uk/international/enquiry/money/scholarships
7. What advice do you have for students who are considering public health for their graduate study?
Those considering public health should have an interest in the various contributions that can be made to the health and wellbeing of populations, and to improving individual's lives nationally and globally. They should be prepared to explore and master a range of different approaches used to do this, which could include a critical understanding of evidence and data, research skills, management, health inequalities, health promotion, communicable disease, economic evaluation and many more. Above all, students should find it interesting and rewarding and be prepared to develop a critical approach too.
<!- mfunc search_btn ->

<!- /mfunc search_btn ->
8. What do you enjoy most about your position at University of Sheffield?
I enjoy working alongside an enthusiastic and committed and diverse team of fellow academics and support staff, who enrich my work through sharing their knowledge and experiences for the benefit of students of public health. Sheffield is a very friendly city in the North of England and this also contributes to a great environment in which to work and to learn.
For more information on the public health programs offered at University of Sheffield, visit them online.
http://www.shef.ac.uk/scharr/prospective_students/masters
Thank you Dr. Richard Cooper, for sharing and participating in this piece.
That concludes our interview!