<!- mfunc feat_school ->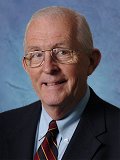 Dr. Michael Noe, Associate Dean for Community Relations and Clinical Affairs at the University at Buffalo, School of Public Health and Health Professions, joins us today to discuss public health education.
1. Can you tell us about the public health program(s) at University at Buffalo School of Public Health and Health Professions?
The MPH program offers concentrated study in five areas: biostatistics, community health and health behavior, environmental health, epidemiology, and health services administration. Each concentration includes both required and elective coursework, field training, and a culminating integrative project. The curriculum in each of the concentrations is structured on a framework that emphasizes the development of competencies and skills relevant to practice in the field
2. How long does a typical public health master's program take at University at Buffalo School of Public Health and Health Professions? What is the maximum and minimum time of completion for a MPH?
A typical program is two years or four semesters.  Some students are able to complete the course work in three semesters and students in multi-award degree programs (for example, PharmD/MPH) typically spend one year or two semesters in the MPH portion of the program.  Students are allowed up to four years to complete the degree.
3. What do you think makes University at Buffalo School of Public Health and Health Professions public health program stand out from other programs in the country?
Our focus is on both urban and rural health. While the university is located in an urban setting, Western New York is mostly rural. The University at Buffalo with its academic health center is an energizing force in a community that is on the move to creatively respond to the many challenges to the health and well-being of its own population and that of the world around it.

While students can do their field training or internship anywhere in the world,  the School has an excellent working relationship with health departments, non-governmental organizations and various health care providers in the region. In our School, we also have programs in exercise and nutrition sciences and in rehabilitation science  that put us on the front line in dealing with many factors contributing to the impact of chronic disease.
<!- mfunc search_btn ->

<!- /mfunc search_btn ->
Students can have many opportunities for extra-curricular activities including the Global Health Initiative, exploration of  current public health topics through journal clubs or the MMWR club, visiting of public health venues on field trips, and meeting informally with public health practitioners in fireside chats.

Located near the United States-Canada border, there are cross-border opportunities for educational and practicum experiences..

There are opportunities to learn about American Indian culture in western New York which is the location of several Nations. Among various other projects, the School's Empire State Public Health Training Center, a collaboration with the University at Albany School of Public Health, is developing outreach activities with the goal of improving  the health of those populations.

Students can obtain both the MPH and another professional degree through our multi-award degree programs in less time than completing each degree separately. We have collaborations with exercise science, law, management, medicine, pharmacy and social work.
4. What are the advantages to earning a Master's in Public Health degree?
The MPH degree provides students with the academic and professional preparation to channel their desire to help humanity into working effectively to protect and promote the health of individuals and communities.
The MPH degree is the degree most recognized among the health professions and society at large as the exemplary degree dedicated to protecting and promoting the health of populations.
5. Does the University at Buffalo School of Public Health and Health Professions offer job placement for students who graduate in public health?
The School's Office of Career Services assists students with a wide range of career and employment-related services for current students and graduates. In addition, the MPH program's website provides links to numerous websites that post employment opportunities.  Our students have been very successful in securing positions after completion of their education.
6. What type of financial aid packages are available for students in public health? Are there any fellowships, grants and scholarships available?
The School offers tuition scholarships to students who will contribute to the diversity of the student body in the graduate or professional program in which they will be enrolled. These scholarships are not limited to MPH students.  The University at Buffalo assists students interested in pursuing national fellowships and scholarships
7. What advice do you have for students who are considering public health for their graduate study?
Become familiar with what public health is before applying.  The MPH program website provides links to several resources which describe what public health is all about and the many types of job opportunities available to those who complete the degree. You will discover that the field of public health can appeal to the broadest range of interests and that the MPH degree can set the stage for a very personally and professionally rewarding career.
8. What do you enjoy most about your position at University at Buffalo School of Public Health and Health Professions?
It is extremely gratifying to work with students who share the ideals and aspirations that foster a commitment to improve the health and well-being of others. Being a physician with a degree in public health who has worked both clinically and in health services administration throughout my career, I especially enjoy sharing knowledge and supporting the development of skills that I know will be valuable to our students throughout their careers.

For more information on the public health programs offered at University at Buffalo School of Public Health and Health Professions, visit them online.  For more about the city and environment, check out http://www.youtube.com/watch?feature=player_embedded&v=JNYue0Os55A
<!- mfunc search_btn ->

<!- /mfunc search_btn ->
Thank you Michael, for sharing and participating in this piece.

That concludes our interview!