<!- mfunc feat_school ->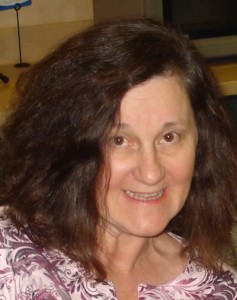 Dorene Campbell, Ph.D., Online Coordinator, MPH Program at the University of Illinois Springfield joins us today to discuss public health education.
1. Can you tell us about the online MPH programs offered at the University of Illinois Springfield?
The UIS MPH program prepares students to become productive members of the public health community to help accomplish the Healthy People vision of healthy people in healthy communities at the local, state, national, and international levels.
The Master of Public Health degree requires successful completion of 48 semester hours of course work, which includes a four-hour internship. A student may opt for the General MPH degree or the MPH-Environmental Health concentration. Students must consult with their advisors to develop an approved education plan before they will be allowed to register the first semester.  In addition to our MPH-generalist and MPH-EH option, we also offer five graduate certificates in Public Health, which can all be taken online:  Community Health Education (20 hours); Emergency Preparedness and Homeland Security (20 hours); Environmental Health (16 hours); Environmental Risk Assessment (16 hours); and Epidemiology (20 hours).
We also offer a joint degree in public health and public administration (MPH/MPA) which requires 68 hours for completion and a joint degree in public health and human  services (MPH/HMS) also requiring 68 hours for completion.
2. How long does a typical online MPH program take at University of Illinois Springfield? What is the maximum and minimum time of completion?
Typically, a full time student takes 2 years to complete the program; whereas for working professionals who go part-time it would take 3 to 4 years depending on the number of hours taken each semester.  Students are required to complete 48 semester hours, which includes a four-hour internship, as well as pass a comprehensive exam.
<!- mfunc search_btn ->

<!- /mfunc search_btn ->
All graduate credit earned at UIS to be applied toward the completion of a master's degree must be taken within six consecutive years of the first graduate course taken at UIS in pursuit of that degree. This does not include transfer credit earned before the first term of graduate enrollment, credit granted for prior learning, and prerequisites; however, it does include closure requirements. Exceptions may be granted by degree programs on a case-by-case basis, and programs may also grant leaves of absence.
3. What do you think makes the University of Illinois Springfield MPH program stand out from other online MPH programs?
In the 2011 US News edition, UIS is the best public university in the "Regional University category in the state of Illinois and fourth best public university in that category in the entire Midwest. This is the third year that UIS has achieved those rankings.  Kiplinger's Personal Finance for 2012 ranked UIS 85th in public colleges in the nation based on cost/financial aid, student debt, competitive graduation rates and academic support.
4. How important would you say accreditation is when choosing an online MPH program?
The National Environmental Health Science and Protection Accreditation Council (EHAC) accredit our MPH-EH degree. The benefit of accreditation is to our students and affords us the credentialing needed to say we have a recognized, quality graduate program in environmental health. Students graduating from the EHAC accredited MPH-EH qualifies for federal, state and local jobs requiring graduation from a professionally accredited environmental health degree. Without this accreditation, many of our federally employed or armed forces students would not be in our program. In addition, these students do not have to practice for a minimum of 1 year to sit for EH licensure credentials (e.g., Registered Sanitarian or Illinois Environmental Health Practitioner).
While our Generalist MPH is not Council on Education for Public Health (CEPH) certified, the department has membership in Association for Prevention Teaching and Research (APTR). APTR houses the Council of Graduate Programs in Public Health (CGP). CGP has both CEPH and non-CEPH programs. This membership allows all faculties to go to the APTR meetings at a reduced rate. We receive announcements for internship funding and other grants that may or may not apply to departments and students not associated with med schools (much of the funding is for med school related MPH programs). And we can participate in other CGP activities (e.g., "educating" congress or working on competencies for UG academic programs in PH).
5. What are the advantages to earning a MPH degree in general?
Kiplinger's recently listed the Master in Public Health as one of the TOP 5 ADVANCED DEGREES worth the cost.  Individuals with a degree in Public Health are professionals who provide vital services to their community in a variety of ways. Those who gain from the skills offered by public health professionals include: Public health agencies in federal, state, county, tribal and local governments; health care providers; community response planners; law enforcement administrators, fire departments, and people in private industry.
6. Does the University of Illinois Springfield offer job placement for students who graduate in public health?
 UIS offers assistance for all UIS students through our Career Development Center by both individual assistance and the hosting of career fairs.
7. What financial aid packages are available for students in public health? Are there any fellowships, grants and scholarships available?
UIS provides or coordinates many paid internship opportunities and scholarships for graduate students. For example, we offer the Evelyn Zimmerman Scholarship in Public Health. This is a merit based scholarship available for students in the general MPH and MPH-EH program. Recipients are chosen by the faculty in the Public Health Department. We offer two awards per year in the amount of $5,000 and four awards in the amount of $2,000 each.
<!- mfunc search_btn ->

<!- /mfunc search_btn ->
In addition to the Zimmerman Scholarship, the University of Illinois Springfield awards a number of Whitney M. Young Graduate Fellowships to qualified students each year. The program is a memorial to the late Whitney M. Young Jr., former Executive Director of the National Urban league, educator, and activist.  The program also is aimed at helping the campus achieve a rich and diverse educational environment and increasing opportunities in graduate education for highly self-motivated students who are underrepresented in graduate study at UIS.  This includes, but is not limited to, ethnic/racial minorities, first generation college students, and students from disadvantaged backgrounds.

Additional information may be found at: http://www.uis.edu/financialaid/
8. Do you have any advice for students enrolling in an online MPH program for the first time?
Students who have some exposure or experience in the field of public health, and those with a strong background in the natural sciences and a basic understanding of statistics are most successful in our online MPH program. Our program has a practitioner focus, but it is not necessary to have experience to succeed in the program.
9. What do you enjoy most about your position at the University of Illinois Springfield?
I enjoy working with a diverse student population, representing all 50 states and several nations. I enjoy interacting with the students, and one of the greatest pleasures is the opportunity to meet many of them face-to-face at the commencement brunch for our online graduates.
For more information on the online MPH programs offered at the University of Illinois Springfield, visit them online at www.uis.edu/publichealth
Thank you Dr. Campbell for sharing and participating in this piece.
That concludes our interview!