<!- mfunc feat_school ->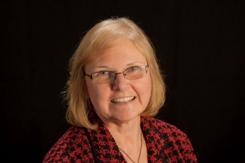 Diane M Dewar, PhD, Associate Dean for Academic Affairs of the School of Public Health. She is also the Associate Professor, Department of Health Policy, Management and Behavior and Department of Economics at University at Albany, State University of New York. She joins us today to discuss public health education.
#1 Can you tell us about the online MPH programs offered at Albany School of Public Health?
The online MPH program in Public Health Practice at the School of Public Health at the University at Albany, State University of New York, is now in its second year.   It is a degree that focuses on public health practice, and is targeted to students with some public health or health related experience however experience is not required to apply.   It includes core, advanced and elective coursework as well as a practice-based internship component and a capstone project.  It includes a core group of courses that cover the various public health disciplines (statistics, epidemiology, health policy, social behavior and community health, environmental health and biomedical sciences), courses to provide students with the knowledge and skills required to successfully practice public health (courses include program development,  evaluation, and leadership). Additionally students take several elective courses to expand, or further focus, their public health knowledge. The program culminates with students completing internships and writing a report about their experiences and how what they have done in internships can be incorporated into practice to further their goals and the goals of their organizations.
#2 How long does a typical online MPH program take at Albany School of Public Health? What is the maximum and minimum time of completion?
If a student takes 5 courses per academic year the degree can be completed in 3 years.  Courses are offered in the spring, summer and fall semester.  We encourage students to take 2 courses in the spring and fall semesters and 1 course in the summer. Some students choose to take  1 course at time due to their work or other obligations  and others will take more than 2 courses a semester if they motivated to finish the program more quickly. Per university regulations the degree requirements must be completed within 6 years.

<!- mfunc search_btn -> <!- /mfunc search_btn ->
#3 What do you think makes the Albany School of Public Health stand out from other online MPH programs?
As with our traditional MPH program, the Internship opportunities really make the online program stand out, as well as the fact that students are being taught by leading practitioners and scholars in public health.   We also have extensive support for the students through the services of the online program coordinator, Lindsay Ruland MPH,  and the faculty director of the online program, Dayna Maniccia DrPH. The response time for logistical as well as academic issues is extremely low.   We are also experimenting with different online platforms as well as synchronous options using webinars and Skype to create more of a community among students in the program and to answer tougher content questions in real time formats.
In addition, online classes are kept small (not more than 20 students) to maximize student learning and contact time with instructors.
#4 How important would you say accreditation is when choosing an online MPH program?
Accreditation is a huge issue in searching for the online MPH program that fits the students' needs.  This is a quality assurance issue.  Our online MPH program is under our School's accreditation through the Council on Education in Public Health.   The School of Public Health at UAlbany enjoys the maximum accreditation of 7 years from CEPH.
#5 There is some debate as to whether or not online MPH degrees are as worthwhile as traditional MPH degrees. What steps does Albany School of Public Health take to ensure that online students are receiving the same education that they'd receive in a classroom?
The School of Public Health makes great strides to assure that the online students receive the same quality of education in the online realm as in the traditional class room.  The development and changes of the online MPH degree are fully vetted through the MPH steering committee that coordinates the offerings of both the traditional and online MPH programs, and further approvals of all programs of the school, including the online program, are at School and University levels of oversight.   Therefore, the online degree program is given the same scrutiny and quality assurance in faculty and curricula as any other degree program at the School.
#6 What are the advantages to earning a MPH degree in general?
In the current state of the soft economy and the associated stresses for the population, public health is a growing concern and employment opportunity. The aging population and growing tension concerning the costs of health care make public health and the allied health professions a growing necessity as the nation grapples with learning to prevent disease and maintain or improve health status.   In terms of graduate degrees, a recent Kiplinger survey found that the MPH degree is one of the top ten graduate degrees in terms of return on investment.
#7 Does Albany School of Public Health offer job placement for students who graduate in public health?
The School of Public Health has a large alumni network and good mentorship program for students as they enter their internship rotations and start searching for their first jobs in public health.   Many of our students land their first jobs from their internships and we currently enjoy a 90+%  employment rate for MPH graduates within six months of graduation.
#8 What type of financial aid packages are available for students in public health? Are there any fellowships, grants and scholarships available?
The tuition for students at the University at Albany is one of the lowest in the nation, given that it is subsidized by the state of New York.   This alone is analogous to a scholarship.   Further, for many of our graduate students, we offer partial tuition waivers, funded internships and for academically exceptional students, fellowships.

<!- mfunc search_btn -> <!- /mfunc search_btn ->
#9 Do you have any advice for students enrolling in an online MPH program for the first time?
As for any of our MPH programs, students should have a strong desire to promote and protect the health of communities. If students do not have experience in public health, they may consider volunteering or taking an undergraduate public health course to better understand the many roles that public health has in keeping our population safe and healthy.
We recommend students enrolling in our online MPH programs to take one course in their initial semester so they can get acquainted with online learning.
In addition, students should expect to learn from each other and be active in their online learning environment and they will get much from the course in return.
Students enrolled in an online MPH program should also take advantage of the willingness of faculty to speak with students – just because the course is online does not mean oral communication is limited. The first time students take an online course they may feel a bit isolated but it does not have to be, students can enjoy the same interaction with their classmates as if they were sitting in the same room. Take advantage of open discussion and planned (i.e., graded) discussions to exchange ideas with your classmates. The most important thing to remember about online classes is you need to be regularly engaged; regularly logging on to your class and participating in discussions improves learning, stimulates ideas, and encourages community. Lastly, enjoy the experience and learn as much as you can from your instructors and classmates.
#10 What do you enjoy most about your position at Albany School of Public Health?
The job is always changing and very dynamic.   Running the business of education and developing new options for students is invigorating.  We also enjoy working with students since many of us still teach, and have the opportunity to advance research as well.   The best part is that the colleagues and students are wonderful and it is a very stimulating environment.
The most enjoyable part of the  job is getting to know the students and learning from them. Students have provided us with information about subjects outside my area of expertise, book recommendations related to a topic we have discussed in class, and interesting statistics about related topics.  We enjoy making the classroom a place that challenges students to think and grow and encourages different views and an exchange of ideas. That is the beauty of Public Health, it is multidisciplinary and the expression of different ideas provides for rich discussions and enhanced learning for all.
For more information on the online MPH programs offered at School of Public Health at University at Albany, visit them online http://www.albany.edu/sph/
Thank you Diane, for sharing and participating in this piece.
That concludes our interview!