<!- mfunc feat_school ->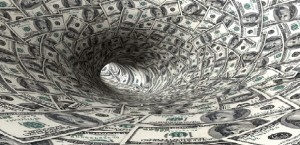 There have been great strides in the improvement of medical science in recent years. But many experts believe that the way to really improve the health of the most people is to focus on population-based, prevention programs. And this means a greater focus on public health and the prevention of diseases and illnesses before they begin.
As the focus shifts to prevention-based public health care, there are many public health careers that are really growing in demand and also are paying high salaries. These jobs include the following:
#1 International HIV Specialist
Work with needy patients who are infected with HIV to help them to live a more normal life. These professionals have a huge knowledge of HIV and dedicate their lives to protecting the public health from this disease.
Most international HIV specialists have a public health degree and an MD.

Many will work in the field in distant locations to prevent outbreaks of HIV.

Salary range; $100,000-$500,000
#2 Public Health Dentist
Dentists who work in public health provide a great deal of care and knowledge to needy communities around the globe.
Provide essential care at clinics and at community-based health care centers

Advise at risk communities about the importance of good oral health practices

They often work for universities, clinics and public health departments at the state, local and national levels.

Salary range: $100,000-$250,000
<!- mfunc search_btn -> <!- /mfunc search_btn ->
#3 Tropical Disease Specialist
Help to maintain the public health of the population of many at risk communities by stopping the spread of dangerous tropical diseases. These types of diseases are highly contagious and often are easily spread in warm, tropical environments.
Work to stop such serious diseases as malaria both in the field and in the lab.

You will usually need to have both an MD and an MPH for this type of position.

Salary range: $115,000-$190,000
#4 Public Health Veterinarian
Work with local, state and federal authorities to monitor, prevent and control human and animal diseases.
Perform multiple roles as researchers, pathologists and epidemiologists to investigate and monitor disease outbreaks. Diseases you will work on could include rabies, malaria, West Nile and Ebola

Monitor farm and processing equipment, and also the safety and efficacy of medicines derived from animals.

Salary range: $100,000-$150,000
#5 Management Policy Advisor
A management policy advisor usually has an MPH and they do a variety of policy work for many nonprofits and nongovernmental agencies:
Analyze management activity and suggest possible policy changes.

Advise the executive management team on important budgetary and managerial matters.

Many advisors hold both an MPH and an MBA.

Salary range: $90,000-$150,000
#6 Public Health Engineer
Most public health engineers have a bachelors degree in engineering, and a master's of public health or MPH. Job duties include:
Ensure that infrastructure of machinery and equipment, such as water treatment equipment, is designed right.

Make sure such equipment is maintained properly to cut down on the chance of injury

Salary range: $45,500-$114,470
#7 Industrial Hygienist
An industrial hygienist is a scientist or an engineer who tries to minimize public health risks of the workplace. Duties include:
Researching potentially dangerous workplace situations

Come up with strategies to cut down on the public health risk of these problems

Train workers to avoid hazardous environments and situations

Advise government regulators on how to develop effective workplace rules

Salary range: $45,000-$114,000
#8 NGO Director
There are many types of nongovernmental or nonprofit organizations around the country and world which are very important to maintaining public health. Job tasks include:
Oversee all managerial and budgetary matters for the NGO or nonprofit.

Manage organizational initiatives pertaining to public health.

Most NGO directors work in home offices but they may need to visit the communities they work on behalf of on occasion.

Salary range: $64,000-$100,000
<!- mfunc search_btn -> <!- /mfunc search_btn ->
#9 Biostatistician
Biostatistics combines math, statistics and science. You will:
Apply statistical principles to public health and medical research.

You will conduct studies about new and experimental treatments.

Design studies, gather data and analyze it.

Salary range; $70,000-$90,00
References: