<!- mfunc feat_school ->

The Executive MPH program is an accelerated program that is designed to prepare working professionals for advancement in their careers.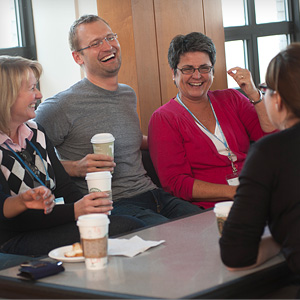 This degree is specifically created for mid-career professionals that work in a variety of public health settings. The goal is to help develop necessary skills to manage the healthcare issues and public population health needs. There are many schools that offer this degree program, giving working professionals the chance to get the education that they need on their terms.

Every school has different requirements, but the program typically requires some onsite attendance or other type of hands-on training. You will have to check out the program that you want to attend to determine exactly what they require. There aren't a lot of schools that offer an Executive MPH program when compared to other types of MPH degrees that are plentiful, but you can still find a reasonable number of programs that you can choose from when you want a degree like this.
<!- mfunc search_btn ->

<!- /mfunc search_btn ->
MPH Program Details
Typically, the executive MPH program runs about 2 years, which is similar to the typical MPH program. There are variations in each program, of course, so that's something to consider. This career-focused degree is designed for those who have been working. Average students have 7-9 years of experience in public health or related careers, which means that they can forego a lot of the typical classes that are required in other MPH programs. Getting an Executive MPH degree is going to provide you with a variety of benefits, including:
Graduate-level education in the core public health areas of study, including environmental health, biostatistics, epidemiology, and health services.
Opportunities to design your own program projects and experience based on your career needs.
Ability to get a graduate degree without quitting your job.
Introduction to research methodology for public health careers.
An emphasis on health promotion, program evaluation and management, and research and education.
Analytical thinking, accountability, communication skills, financial skills, team development, and other valuable job skills.
YouTube Feature
Jon received his MPH degree from Drexel's Executive MPH degree program. In this video, he describes what he liked best about the program. He believes diversity and flexibility were strong points of program.
Public Health Career Advancement with an EMPH
The Executive MPH program is designed to prepare working professionals for career advancement. Because of the growing nature of the public health industry, there is a continual need for new and forward-moving professionals who are willing and able to take on new positions and fill the many openings that are available today. The healthcare industry and public health industry are both growing much faster than average, guaranteeing you the job security that you have been looking for.
<!- mfunc search_btn ->

<!- /mfunc search_btn ->
If you are already working in public health careers and you don't have time to drop everything to get your MPH degree, you should check into Executive MPH programs. This will allow you to get the education that you need and give you the future of your career that you have been looking for. Make sure that you find a reputable program that will give you the training that you need so that you can get a degree you can depend on.