<!- mfunc feat_school ->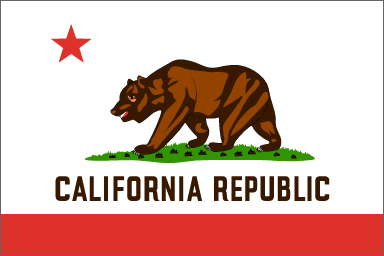 California is the nation's most populous state, with 38 million people. With that large population comes many employment possibilities in public health, particularly for those who earn their Master's Degree in Public Health, or MPH.
California boasts an excellent university system, and there are many excellent programs in the state where you can earn your MPH in many specialties.
On this page, we outline the very best master's of public health programs in California which deserve your consideration. We also detail available scholarships, fellowships, assistantships and internships in public health in California, and also career options and salary information for public health professionals in this state.
Here is what we have found for you about public health graduate education in California:
UCLA Fielding Master's in Public Health Program
UCLA Fielding was founded in 1961 as a health college, and has quickly become a leading accredited program in the state. The school provides a research and career focus on a variety of health areas of study, ensuring that students get the latest information and best resources in order to prepare for their careers in the health industry. This school features a variety of departments and centers that are all committed to helping students get more out of their education.
YouTube Special Feature
Master's in Public Health
Students accepted into the strict MPH program are required to choose a concentration for their degree in order to determine their course track. They must complete core courses in all of the main areas such as biostatistics, community health, epidemiology, health services, environmental health, public health, health policy, and administration. Additionally, students must complete all required practical experience and other projects prior to graduation.
Contact Information
Address: UCLA School of Public Health
650 Charles E Young Dr S, Los Angeles, CA 90095
Phone: (310) 825-6381
Website: http://ph.ucla.edu/
San Jose State University Master's in Public Health Program
SJSU has a commitment to providing students with the educational resources that they deserve. When it comes to higher education, they understand the importance of specialized degrees and varied career options for their students. There is a sense of community on this campus, which allows students to have the chance to learn more about the real world than just what they are taught in the classroom. SJSU is focused on helping students succeed and providing the tools and resources necessary to do so.

YouTube Special Feature

Master's in Public Health

Students enrolled at SJSU will be given the choice between the campus MPH program and the distance learning option, depending on their educational needs. Both programs require students to take the time to choose a concentration so that they can complete core courses and practical experience in their field of study. Internships, practicum, capstone projects, and thesis projects will be assigned to students in this program as necessary in order to complete the degree program.

Contact Information

Address: San Jose State University, One Washington Square
San José, CA 95192-0052
Phone: 408.924.2970
Website: http://www.sjsu.edu/healthscience/

<!- mfunc search_btn -> <!- /mfunc search_btn ->
San Diego State University Master's in Public Health Program
San Diego State University's Graduate School of Public Health was established in 1980 as part of an initiative to increase awareness of careers in health and human services. This is one of only four accredited public health schools in the state, offering a focus on education, research, and community involvement throughout the educational experience and carrying into the career world. As a part of SDSU, the school is backed by a longstanding reputation of heritage, success, and a drive to educate students for the future.
YouTube Special Feature
Master's in Public Health
Students accepted into this program are required to complete 51 credit hours of education and choose from one of five fields of specialization. These include biometry, environmental health, health promotion, health services administration, and epidemiology. All programs require completion of core courses, as well as necessary research, practicum, or other experience to demonstrate knowledge before the MPH degree is earned.
Contact Information
Address: SDSU Graduate School of Public Health
Hardy Tower 119, 5500 Campanile Dr.
San Diego CA 92182-4162
Phone: (619) 594-6317
Website: http://publichealth.sdsu.edu/mphmain.php
MPH Scholarships and Fellowships
While attending graduate school can be expensive in some cases, there is plenty of scholarship and fellowship support for MPH candidates in California. Our research revealed these excellent opportunities:
California Public Health Internships
Many students interested in public health need more work experience in the field to qualify for graduate school. And most MPH candidates need to complete a practicum or internship to complete their degree requirements. Some of the public health internship opportunities in California include these excellent opportunities:
MPH Degree Salary in California
Public health salaries in general in the US are increasing, due to the higher demand for many health professionals. There also is an increasing trend towards preventive medicine, as this reduces health care costs. According to Indeed.com, in California, the average public health salary is $68,000.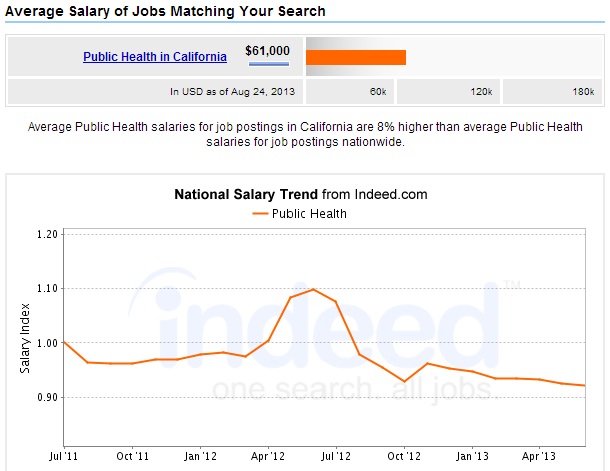 <!- mfunc search_btn -> <!- /mfunc search_btn ->
Related MPH Jobs in California
Please review the various average salaries for public health jobs in California. Generally, you will find in California that with a master's degree in public health, you will earn towards the higher end of the pay scale for most public health professions.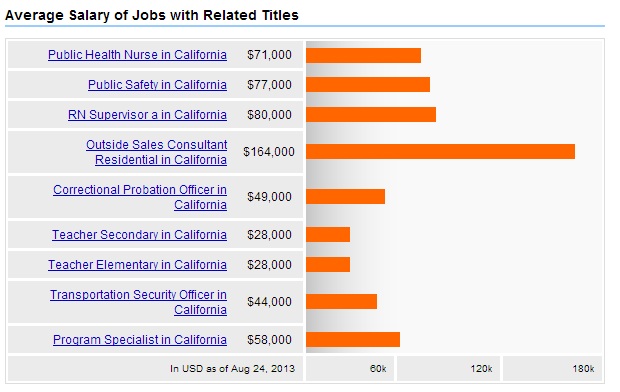 California Career Opportunities for MPH Grads
A public health career in California has many different options, given the large population and diversity of the state. No matter if your interests lie in  epidemiology, biostatistics, environmental health, health education or health policy, you can find an exciting career in public health in California.
Overall, California is showing that it is recovering from the recent recession, which officially ended in early 2010. Job growth is on the upswing in California. This is helped by the fact that most public health jobs are seeing rapid expansion in the US. For example, epidemiologists jobs are expected to increase nationally by 24% in the next eight years. We expect to see a similar rate of growth in public health jobs in California.
Public health professionals in California are highly diverse in their origins and job descriptions. They may be teachers, administrators or healthcare professionals. They assist in developing and designing public health programs that improve the general health of the communities they serve.
Some of the most desirable and exciting places to work in California with your MPH degree include:
<!- mfunc search_btn -> <!- /mfunc search_btn ->
California Public Health Research Organizations
The following organizations in California perform vital public health research: