<!- mfunc feat_school ->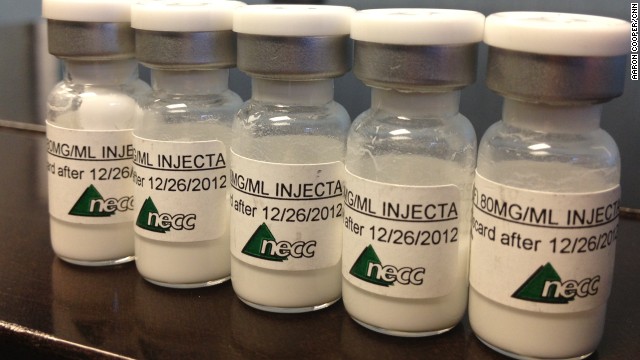 A rare type of spinal meningitis that has been tied to a contamination problem with an injected steroid has now infected 119 people, with 11 deaths, according to recent reports. 

Federal health officials are reporting that the contaminated drugs were given on May 21. This is a great deal earlier than first believed, according to officials at the Centers for Disease Control and Prevention. To this point, there have been both infections and deaths confirmed in a total of nine US states. About 13,000 people could have been exposed to the contaminated steroids that were recalled from a drug compounding company in Massachusetts.
<!- mfunc search_btn ->

<!- /mfunc search_btn ->
Cases continue to be identified in multiple states, and there is a fear that the number of infections will continue to spike as doctors are checking new potential patients for symptoms. The problem is that doctors and patients often are not educated enough to know how to pinpoint the unusual infection. This strain of meningitis can take several weeks to develop after the steroid is injected.

In New Jersey, one case this week has been linked to the contaminated steroid injections. Tennessee has 35 cases total and four have died there. In Virginia, there have been 23 cases reported and one death. In Maryland, there were five total cases and one death. Other states that have been affected include Indiana, Florida, Minnesota, North Carolina and Ohio.

The drug that appears to be causing the problem is called methylprednislone acetate. It is most often used to treat patients who are older and suffer from back pain.

According to the latest information by the CDC, the contaminated steroids were traced to a firm named the New England Compounding Center. This single compounding pharmacy closed voluntarily, gave up its state license and has issued a massive recall of its drug products. These include painkillers, steroids and many others. FDA has determined that at least one sealed vial of steroid had fungus growing inside it. FDA does not normally regulate pharmacies such as the New England Compounding Center, which is located in Massachusetts. However, it can be called in when there is contamination suspected.

A compounding pharmacy usually makes drugs to order. The steroids that are thought to have caused the infections did not have any preservatives to prevent bacteria and fungi from growing.

Patients appear to have contracted fungal meningitis due to the contaminated drugs being injected into their spines. The clinics that injected the steroids do not seem to be at fault, according to the CDC. That organization found fungi, including Aspergillus and Exserohilum, in some specimens from 9 patients.
<!- mfunc search_btn ->

<!- /mfunc search_btn ->
Meningitis is a serious public health problem that involves an inflammation of the membranes that cover both the spinal cord and brain. Bacteria and viruses usually cause the disorder, but fungi and parasites also can cause it.