<!- mfunc feat_school ->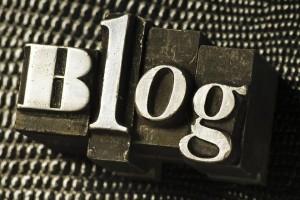 Blogs have changed the world. There's never before been such a great way to read opinions, news, and thoughts from all areas of a subject. And when you consider just how broad and diverse the public health field is, it just makes sense that looking into the various blogs within the field is a good idea. There are plenty of great blogs out there that will give you all the information you could hope for in the public health field. Here's a look at 101 of the very best ones you can choose from.
Research

Research drives a huge portion of the public health field, and keeping up with the public health field is important for anyone in the field. These blogs make it easy to keep up with the latest research developments.

Superbug – This site focuses on the ongoing battle against MRSA.
Healthcare Economist – This blog is operated by an economist and focuses on the developments in Medicare and the insurance market.
American Society for Nutrition – In depth look at the latest research in the nutrition field.
Alliance for Aging Research – Focusing on the public health research field as it relates to aging.
Hard Science – A blog devoted to the UNC Biomedical research program.
Public Health Grid, Research and Development– A look into the research and development of numerous health problems prevalent at the moment.

Health Care Policies and Industry

These blogs focus on the overall health care industry including its policies and practices. These blogs look at all areas of it including reform, policies, and more.

Health Care Renewal – Focused on health care reform and the issues surrounding it.
Health Beat – Provides info on the latest developments in the world of health care reform.
User's Guide to the Health Reform Galaxy – This blog focuses on all of the factors relating to public policy and health care reform.
The Health Care Blog – Promising to provide answers to all of your questions about the health care system, this blog also accepts questions from visitors.
Healthcare Technology News – This blog provides the most recent developments in public health and technology
Dr. Buttery's Public Health Blog – Provides a total look on health policy and expert analysis on how it could impact you.
Health Care Policy and Marketplace Review – This program mainly focuses on the health care bill, but covers other areas as well.
Health Care Industry Buzz – This blog gives you all the latest info on the latest developments in the insurance, funding, and reform areas of the industry
Prescriptions – This blog, from the New York Times, provides a closer look at the health care debate and its impact on prescriptions.

News and Alerts

Keeping up with the latest news in the public health field can be difficult since there is literally always something coming up. Luckily, these blogs can make it easy to keep track of all the things going on out there.