Sponsored Schools
Simmons' online Master of Public Health program, MPH@Simmons, is designed to give you the real-world skills you need to address health inequity on a local, national, and global scale. You'll learn core public health methodology, leadership, and advocacy skills needed to improve population health equity. No GRE required. Request Information.
Capella University offers an online Master's in Public Health (MPH) and Doctor of Public Health (DrPH). These programs are designed around NCHL outcome-based competencies and prepare you to solve real-world challenges while developing your leadership skills, all in an online learning environment. Request information to learn more about Capella's public health programs.
Benedictine University CEPH Accredited Online MPH Program. Choose to focus on Health Education & Promotion, Health Management & Policy, Emergency Preparedness, or Epidemiology and earn a graduate certificate along with your MPH at no added time or cost. Request information.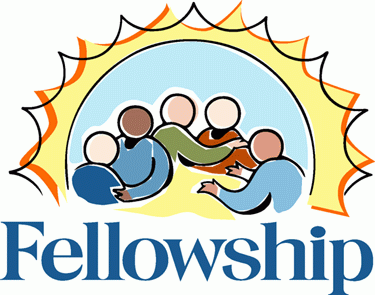 Post graduate fellowships provide specific training and study for students who have already earned their graduate degree. These short term employment opportunities are structured to provide significant work experience, and Fellows often take on a great deal of responsibility quickly to become fully immersed in their study. Generally, fellows are provided with unique experiences that are not typically available to someone starting out in an entry-level position. This experiential learning component varies depending upon the fellowship program.
Below we have provided a list of some of the top Public Health Fellowships opportunities.
| Source | Qualifications | Visit |
| --- | --- | --- |
| Academy Health Delivery System Science Fellowship | Post-Doctoral | Visit |
| Academy Health: Public Health Research Translation | Graduate Student, Post-Doctoral, Professional | Visit |
| Agency for Healthcare Research and Quality | PhD | Visit |
| Aids United: Pedro Zamora Public Policy Fellowship | Undergraduate Student, Graduate Student | Visit |
| Allen Rosenfield Global Health Fellowship | MPH, PhD | Visit |
| American Association for the Advancement of Science | Graduate Student | Visit |
| American Association of Colleges of Osteopathic Medicine | Professional | Visit |
| American College of Healthcare Executives | Post Graduate | Visit |
| American Hospital Management Company | Bachelors | Visit |
| American Medical Association Fellowships | MD Candidates | Visit |
| American Public Health Association Fellow | Post-Doctoral | Visit |
| Applied Epidemiology Fellowship – CSTE | Masters and higher | Visit |
| ARAMARK Healthcare | MHA, MPH | Visit |
| ASPH/CDC Public Health Preparedness Fellowship | Graduate Degree | Visit |
| ASPH/CDC/PRC Minority Fellowship | Doctoral | Visit |
| Association for Prevention Teaching and Research (APTR) | Graduate Degree | Visit |
| Association of Public Health Laboratories | Bachelor'sm Materes, PhD | Visit |
| Association of Schools of Public Health | Graduate Student | Visit |
| Association of Schools of Public Health and other US Government Agencies | Undergraduate, Graduate | Visit |
| Association of Schools of Public Health/Environmental Protection Agency | Masters | Visit |
| Association of Teachers of Preventive Medicine | Graduate Student, Doctoral | Visit |
| Association of University Programs in Health Administration | Masters | Visit |
| Australian Government Department of Health and Ageing, The Commonwealth Fund | Mid Career U.S. Professionals | Visit |
| Bell Fellowships | Graduate Student | Visit |
| Berkeley School of Public Health | Graduate Student | Visit |
| Brigham and Women's Hospital | Mid Career | Visit |
| California Health Care Foundation | Professional | Visit |
| California Physicians Alliance | Graduate Student | Visit |
| Cancer Research Training Award | MPH, MSPH | Visit |
| Case Comprehensive Cancer Center | Post-Doctoral | Visit |
| Catherine Acuff Congressional Fellowship | Doctorate | Visit |
| Catholic Relief Services | Masters | Visit |
| CDC Associate Service Fellowship | Masters | Visit |
| Cecil G. Sheps Center for Health Service Fellowship | Graduate Student,Post-Doctoral | Visit |
| Center for Global Development | Graduate Student | Visit |
| Center on Budget and Policy Priorities | Graduate Degree | Visit |
| Centers for Diease Control | Graduate Student, Post Doctoral | Visit |
| Congressional Black Caucus Foundation | Mid Level Professional | Visit |
| Council of State and Territorial Epidemiologists | Masters and higher | Visit |
| David A. Winston Health Policy Fellowship | Graduate Student | Visit |
| Department of Health and Human Services | Bachelor's or higher | Visit |
| Division of Gender, Sexuality and Health | Post-Doctoral | Visit |
| Emory Healthcare | MPH | Visit |
| Epidemic Intelligence Service | PhD, MD, DVM, DSc, PharmD | Visit |
| Familes USA Health Care Justice Fellowship | Undergraduate, Graduate | Visit |
| Frontline Healthcare Workers Safety Foundation | Bachelors or higher | Visit |
| Fulbright-Fogarty Fellows | Medical or Graduate Students | Visit |
| George Washington University Health Policy Fellowship | Board Certified Emergency Medicine | Visit |
| Global Health Corps | Graduate Student | Visit |
| Global Health Fellows Program | Graduate Student, Post-Doctoral | Visit |
| Group Health Research Institute | Undergraduate, Graduate | Visit |
| Harvard Center for Population and Development Studies | PhD, MD | Visit |
| Health and Aging Policy Fellows | Graduate | Visit |
| Health and Aging Policy Fellows Program | Graduate Student | Visit |
| Health Resources and Services Administration Epidemiology Fellowship | Post-Doctoral | Visit |
| Henry Ford Health System | MHA, MPH, MBA | Visit |
| Human Impact Partners | Graduate Student | Visit |
| Institute for Health Metrics and Evaluation, University of Washington | MD or PhD | Visit |
| Institute of Medicine | MD, DO | Visit |
| Johns Hopkins Urban Health Institute | MD, PhD, | Visit |
| Mabelle Arole Fellowship | Pre Medical School | Visit |
| MedStar Health Inc. | Graduate Student | Visit |
| MedStar Washington Hospital Center | Graduate | Visit |
| Morehouse School of Medicine | Post-Doctoral | Visit |
| National Cancer Institute | Doctoral | Visit |
| National Research Center for Women & Families | PhD, MD | Visit |
| National Women's Law Center | Graduate, Law Degree | Visit |
| NCHS/ Academy Health Policy Fellowship | Post-Doctoral | Visit |
| New York Academy of Medicine | Masters | Visit |
| Oak Ridge Institute for Science and Education | Graduate Student | Visit |
| Ochsner Health System | Post Graduate | Visit |
| ORISEMaryland Research Participation Programs | Various | Visit |
| Overseas Fellowships in Global Health and Clinical Research | PhD | Visit |
| Palomar Health | Graduate Student | Visit |
| Pathways Programs | Various | Visit |
| Pharmacy Healthcare Policy Fellow | Professional | Visit |
| Presidential Management Fellowship Program | Graduate Student | Visit |
| Public Health Informatics Fellowship Program | Masters | Visit |
| Public Health Leadership Institute | Professional | Visit |
| RAND Corporation | PhD | Visit |
| Robert Wood Johnson Foundation | Professional | Visit |
| Society for Public Health Education | Graduate Student | Visit |
| Stanford Hospital & Clinics | Graduate and higher | Visit |
| Stanford University, Walter H. Shorenstein Asia-Pacific Research Center | PhD | Visit |
| Steven M. Teutsch Fellowship in Prevention Effectiveness | PhD | Visit |
| Technical Intramural Research Training Award | Bachelors or higher | Visit |
| The Albert Schweitzer Fellowship | Graduate Student | Visit |
| The Foundation for AIDS Research | Graduate Student | Visit |
| The Institute for Healthcare Improvement | Graduate Student | Visit |
| The National Academies, Policy and Global Affairs Division | Various | Visit |
| The NEW AID Foundation | Master's and Doctoral students | Visit |
| The Population Council | PhD | Visit |
| UCSF Fellowship in Tobacco Control Research | PhD | Visit |
| US Agency for International Development (USAID) | Various | Visit |
| US Environmental Protection Agency | Undergrad, Graduate | Visit |
| US Office of Personnel Management | Graduate Student | Visit |
| Wellstone Fellowship for Social Justice | Bachelors | Visit |
| Wisconsin Population Health Fellowship | MPH | Visit |
| Yale Global Health Leadership Insitute | MPH | Visit |
| Yerby Postdoctoral Fellowship Program | Post-Doctoral | Visit |