Sponsored Schools
Simmons' online Master of Public Health program, MPH@Simmons, is designed to give you the real-world skills you need to address health inequity on a local, national, and global scale. You'll learn core public health methodology, leadership, and advocacy skills needed to improve population health equity. No GRE required. Request Information.
Capella University offers an online Master's in Public Health (MPH) and Doctor of Public Health (DrPH). These programs are designed around NCHL outcome-based competencies and prepare you to solve real-world challenges while developing your leadership skills, all in an online learning environment. Request information to learn more about Capella's public health programs.
Benedictine University CEPH Accredited Online MPH Program. Choose to focus on Health Education & Promotion, Health Management & Policy, Emergency Preparedness, or Epidemiology and earn a graduate certificate along with your MPH at no added time or cost. Request information.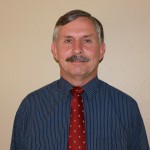 Our Interview Series is designed to inspire & encourage students to pursue a career in the myriad sectors within global public health.
Stephen Walston, Ph.D., Professor & Associate Dean, joins us today to discuss public health education at the College of Public Health at University of Oklahoma.
1. Can you tell us about the public health programs at College of Public Health at University of Oklahoma?
The College of Public Health provides quality graduate and professional education for both public health practice professionals and research scientists. The OU College of Public Health is one of only 38 accredited schools of public health in the United States. A multi-disciplinary faculty prepares students for public health practice in five core areas;
In addition, doctoral programs prepare public health research scientists in each of the five core areas. The College conducts classes at the OU Health Sciences Center in Oklahoma City and OU Schusterman Center in Tulsa.
An active research program greatly enhances the academic environment of the college. Studies in issues as varied as air quality, teen pregnancy prevention, cardio-vascular disease prevention, obesity prevention, and tobacco use prevention are ongoing. The college also has major initiatives related to American Indian Health. The Center for Biosecurity Research conducts interdisciplinary research aimed at enhancing protection against biological weapons and emerging infectious diseases. The Oklahoma Public Health Training Center works with organizations across the state to provide education and training to the public health workforce.
The OU College of Public Health has strong working partnerships with state, national and international health agencies. Students have rich opportunities for both fieldwork experiences and multidisciplinary projects
2. How long does a typical public health master's program take at University of Oklahoma? What is the maximum and minimum time of completion for a MPH?
Students generally complete the 44 credit MPH in one to three years.
3. What do you think makes University of Oklahoma public health program stand out from other programs in the country?
The University of Oklahoma's College of Public Health offers an opportunity for students to regularly interact and participate with faculty. The relatively low class size and faculty/student ratio provides an excellent learning environment. The university's tuition and cost-of-living are also relatively low.
The program also requires experiential activities with required practicums and activities that interface with existing public health leaders.
4. What are the advantages to earning a Master's in Public Health degree?
Students earning a master's in public health are positioned to serve in many different capacities within the public health system. The degree provides the background and knowledge to work in many facets of public health, including administration, epidemiology, biostatistics, environmental health, and health promotion.
5. Does University of Oklahoma offer job placement for students who graduate in public health?
The university offers limited job placement for students.
6. What type of financial aid packages are available for students in public health? Are there any fellowships, grants and scholarships available?
Students may be eligible for graduate assistantships, which are very competitive. Various scholarships and other forms of aid are also available.
7. What advice do you have for students who are considering public health for their graduate study?
Students preparing for graduate study in public health should prepare by taking undergraduate classes in statistics and biology. They should also become acquainted in the very broad field of public health and begin thinking about which area might interest them most.
8. What do you enjoy most about your position at University of Oklahoma?
I enjoy the interaction with my students and advisees most within my duties of Associate Dean for Academic Affairs and as an instructor.
For more information on the public health programs offered at University of Oklahoma, visit them online.
Thank you Stephen, for sharing and participating in this piece.
That concludes our interview!